Ghana-Germany Business Dialogue at the Jubilee House
Ghana-Germany Business Dialogue at the Jubilee House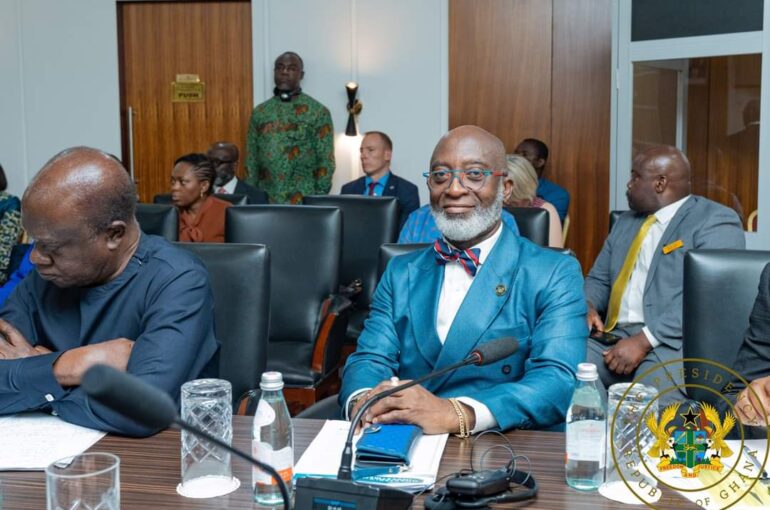 As part of the official visit to Ghana by His Excellency, Olaf Scholz, Federal Chancellor of the Federal Republic of Germany, the Senior Presidential Advisor, Hon. Yaw Osafo Marfo, led a Ghana-Germany Business Dialogue at the Auditorium of the Jubilee House.
Members of the business delegation were drawn from energy, construction, financial investment, and engineering and the dialogue focused on Ghana's investment climate and Economic Outlook.
AGI was represented by Mr. Ralph Ayitey, the National Treasurer and the General Manager of the Coconut Grove Regency Hotel.