AGI-WIB Breast Screening Exercise Dubbed "Boobs Lives Matters
AGI-WIB Breast Screening Exercise Dubbed "Boobs Lives Matters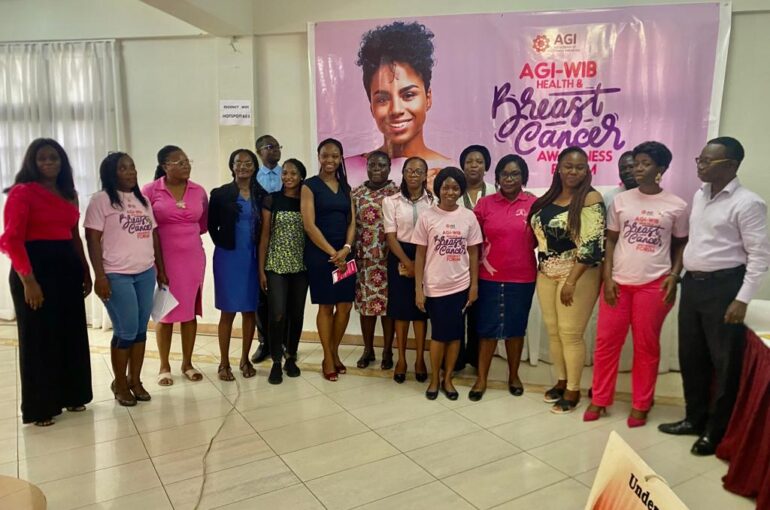 The AGI Women in Business (AGI-WIB) in collaboration with Banor Memorial Hospital, and Coconut Grove Regency Hotel organised a Breast Cancer Screening Excercise as part of the Breast Cancer Awareness month at the Coconut Grove Regency Hotel Accra.
Key guests who participated in the event included Bishop Dr Mrs Banor Spio-Garbah, the resource person, Madam Phyllis Buckman a Survivor of Breast Cancer treatment, and Mrs Patricia Swaniker, an active member of AGI-WIB. Other guests included the Chairperson of the AGI-WIB Dr. Mrs. Grace Amey-Obeng, Mr. John Defor and Mr. Nathaniel Quarcoopome, Directors at AGI.
Other participants were members of AGI, Management and staff of Coconut Grove Regency Hotel, and Management and staff of AGI.
Appreciation to sponsors – Coconut Grove Hotel, Mariseth Farms, Banor Memorial Hospital and Cocacola.