Joy Business Pays Courtesy Call On AGI
Joy Business Pays Courtesy Call On AGI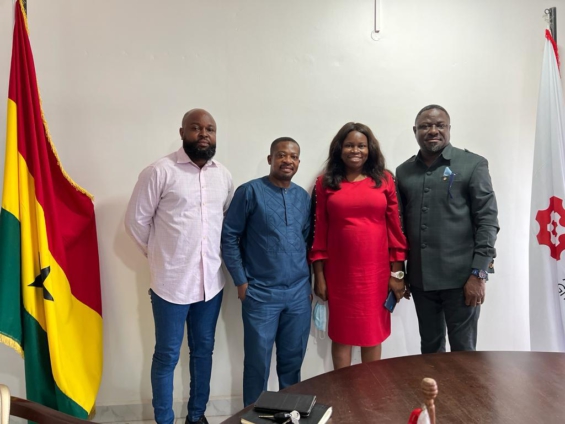 Leadership of the Association of Ghana Industries (AGI) have met with Joy Business in a strategic move to deepen collaboration between the media organisation and the private sector.
Head of Joy Business, Odelia Ntiamoah, upon meeting with the President and Chief Executive Officer of the association, said such partnership with the Joy Business brand is strategic in providing the needed platform for local industries to be seen on the international market.
"Our collaboration with AGI will help us to reach young entrepreneurs and women-led businesses with compelling business content that will result in the overall growth of AGI's development footprint," she stated.
President of the AGI, Dr. Humphrey Ayim-Darke, relished the opportunity, expressing confidence in how such a partnership with Joy Business can change Ghana's development narrative.
He was confident the collaboration would complement AGI's quest to expand the reachof local businesses to global markets.
"This is a strategic move and I want to commend Joy Business for the initiative. I believe such partnerships gives us the leverage to reach global markets through effective content sharing," he stated.
Joy Business' engagement forms part of a mandate to forge synergies with Ghana's business community through effective communication strategies.
Source: myjoyonline