AGI National Executive Members Pay a Courtesy Call on the Ambassadors of Netherlands and China
AGI National Executive Members Pay a Courtesy Call on the Ambassadors of Netherlands and China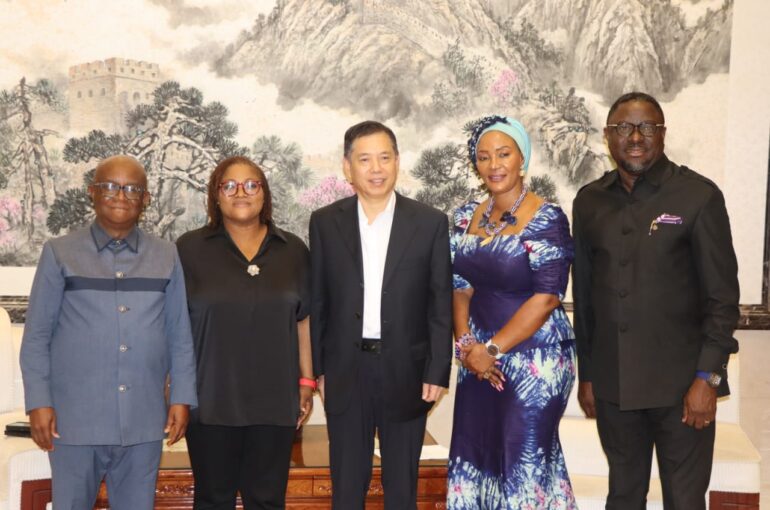 The AGI Executives led by the President of the Association, Dr. Kwesi Humphrey Ayim Darke and the Volta Regional Minister, Dr. Archibald Yao Letsa visited the Kingdom to Netherlands Ambassador to Ghana, H.E. Jeroen Verheul and the Chinese Ambassador to Ghana, H.E. Lu Kun.
The agenda was to pay a courtesy call and discuss the AGI Volta Fair and the AGI Annual General Meeting to be staged in Ho, Volta Region from 26th November to 10th December, 2023.
Both Ambassadors and officers of the Economic and Business departments of the embassies pledged their support and willingness to participate in the events.
Other members of the delegation included Mrs. Grace Amey Obeng, AGI Vice President in Charge of SMEs, Mr. Ralph Ayittey, National Treasurer and for the events and Mr Delta Gadzanku, AGI Volta Regional Chair.
Other issues discussed were business and economic cooperation between the embassies and AGI