Obaasima's Seal The Deal With Obaasima Nutritious Food Products
Obaasima's Seal The Deal With Obaasima Nutritious Food Products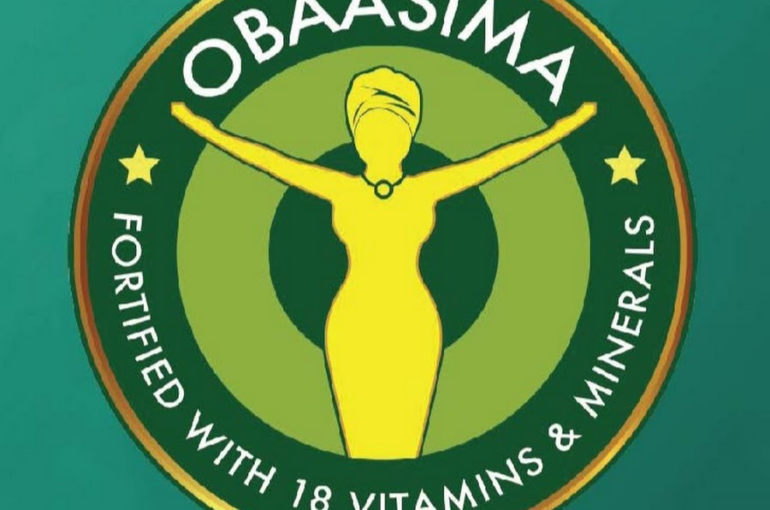 The Association of Ghana Industries (AGI) played a lead role in the quest to get food and beverage companies to produce fortified products based on the Obaasima Code of Practice. The project prioritized engaging local SMEs to develop and register Obaasima food products. To achieve this, the project supported the AGI in its role of owning and governing the Obaasima seal.
To engage prospective Obaasima partners, the project offered fully sponsored trainings on food safety, and centred on the possibility of fortifying at least one product from these manufacturers. The Obaasima seal was launched on March 13th, 2021, at the Alisa Hotel in Accra. The event was well-attended and included dignitaries from the Ministry of Health, AGI, GIZ, manufacturing companies, key partners, and the media. As of the present date, four manufacturing companies have successfully produced a total of five food products for commercial purposes. These products include Tom Vita and Tom Vita X, both manufactured by Yedent Agro Industries, Gari mix manufactured by OxyIndustries, Dunu Tom Brown manufactured by Praise Exports, and Lola biscuits manufactured by Mass Industries. Additionally, Premium Foods is set to launch another product, Lovit, in the near future.
One of the key activities of the project was to build processors' capacity by providing technical support, food safety, and business development training to local food processors. This support was aimed at equipping indigenous small and medium-sized food processors to develop new fortified food products, register their food products with authorities, and develop their businesses. In addition, the project conducted nutrient profiling to ensure that the fortified products met the required standards.
In conclusion, the Obaasima project is a notable initiative that seeks to promote the consumption of fortified food products in Ghana. By engaging local SMEs and providing technical support, the project aims to improve food safety and build processors' capacity, which will ultimately result in the development of new fortified food products and the growth of businesses. The successful launch of the Obaasima seal is a significant milestone in this journey, and it is hoped that more food and beverage companies will produce fortified products to benefit consumers and contribute to the economic growth of the country.