Plan International Wise Project
Plan International Wise Project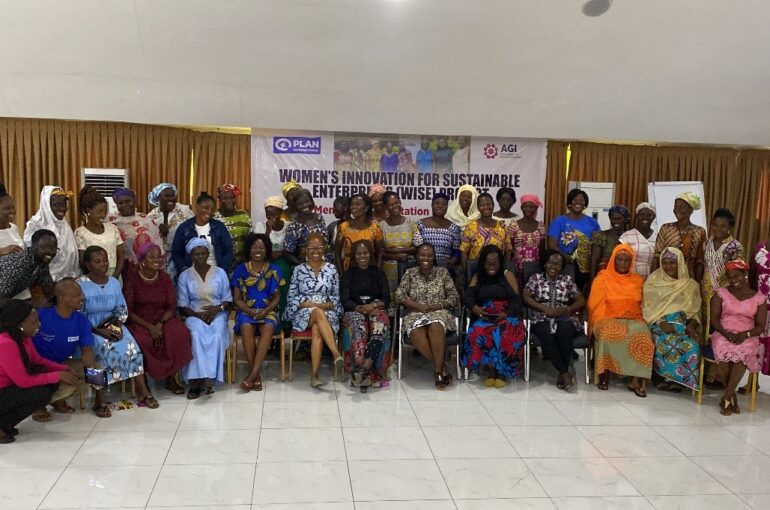 Plan International Ghana and the Association of Ghana Industries (AGI) collaborated to implement the Women Innovation for Sustainable Enterprises (WISE) Project, aimed at empowering women entrepreneurs in the Bono, Bono East, Ahafo, and Northern regions of Ghana. The WISE Project provided a comprehensive suite of gender-responsive business services in five districts of the targeted regions, supporting women aged 19 to 55 years in rural and suburban areas who are underemployed or in the informal sector.
AGI, in implementing the WISE Project, used an innovative and integrated approach that brought together partners and stakeholders for mutual benefits. The project had three intervention areas: business linkages, coaching, and mentorship. Mentors engaged mentees through phone calls, voice messages, and WhatsApp calls, using open-ended and closed-ended questions to solicit contributions. Business Model Canvas in a puzzle form and on a canvas were used as teaching aids, and AGI shared templates for business plans and income and expenditure among mentors to be used for each mentee. The business linkages that had started between mentees and mentors' businesses boosted mentees confidence in expanding their businesses. The learning event, which was a platform for a pitch competition among beneficiaries, would subsequently provide financial support to the winners.
The project started in April 2022 and ended in February 2023 with most of the events being held in Sunyani and Tamale.
The project aimed to leverage the potential and assistance of Ghanaian women entrepreneurs to make a strong contribution to poverty reduction and the Innovation for Women's Economic Empowerment in Ghana (IWEEG) Initiative of Global Affairs Canada.
By empowering women entrepreneurs in Ghana, the project contributed to poverty reduction in line with the IWEEG Initiative of Global Affairs Canada. The success of the project highlights the importance of empowering women entrepreneurs in developing countries to achieve sustainable economic growth and reduce poverty.