AGI Engages Leadership of Parliament
AGI Engages Leadership of Parliament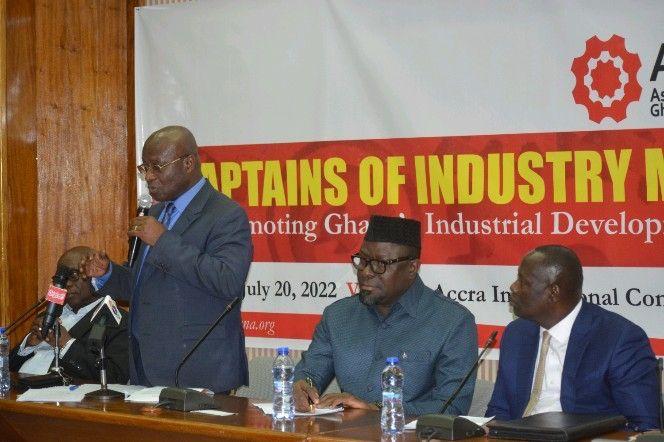 On Wednesday, July 20, 2022, the leadership and membership of the Association of Ghana Industries (AGI) engaged the leadership of Parliament in a dialogue session to deliberate on how the work of Parliament impacts on Industry.
The high-profile dialogue meeting, themed "Promoting Ghana's Industrial Development Agenda: the role of Parliament" had in attendance the MP for Suame and Majority Leader of Parliament, Hon. Osei Kyei Mensah Bonsu. Also in attendance was MP for Ellembele and Ranking Member on the Trade, Industry and Tourism Committee of Parliament, Hon. Emmanuel Armah-Kofi Buah.
In his address, AGI President, Dr. Humphrey Ayim Darke underscored the need for the dialogue meeting, explaining that due to the critical role of Parliament in advancing the country's development agenda, it is crucial for the institution to periodically engage with industry in order to appreciate their concerns. He assured the gathering that the dialogue session will be institutionalised as a key event on the calendar of activities for the AGI.
Other dignitaries present at the dialogue meeting included Dr. Tony Oteng-Gyasi, Past President of AGI and Founder, Tropical Cable and Conductor Ltd, Dr. Peter Quartey, Director of Institute of Statistical, Social and Economic Research (ISSER), and Dr. James Asare-Adjei, Past President of AGI and Founder of Asadtek Group Ltd. There were representatives from various commercial and industrial companies in Ghana.
The dialogue session was sponsored by B5 Plus Group and Voltic Ghana Ltd.