AGI International Relations – Indian Delegation Visits
AGI International Relations – Indian Delegation Visits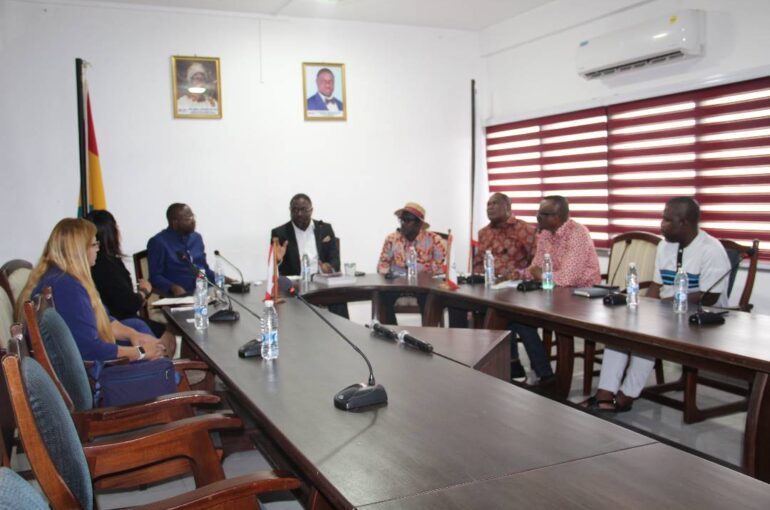 An Indian delegation from the Amicability Diplomatic Club, a non-political, non-profit organisation which promotes trade, economics and culture globally paid a working visit to the Association of Ghana Industries (AGI).
The AGI President Dr Kwesi H. Ayim Darke received the delegation together with executive members of AGI including the Agri-Business Sector Chairman, Mr William Adjei-Manu, Accra Regional Chairman, Mr Tsonam Akpeloo, and Mr Nathaniel Quarcoopome, Director of Finance & Admin.
The Indian delegation led by Ms Sophia Garg, Radiant Technologies P. Limited and Ms Padma Loya, Proservz Advisory P. Limited revealed that the business collaborations between their outfits and the AGI will be focused on the Solar energy, exports markets in the Pharma Vertical, High-End Manufacturer of Kitchen and Hospitality Vertical, Agriculture Vertical, Cosmetics Vertical, Medical Tourism, IT Services Vertical, Consulting and Trade Vertical.