AGI International *Relations: Israel Embassy Visits AGI
AGI International *Relations: Israel Embassy Visits AGI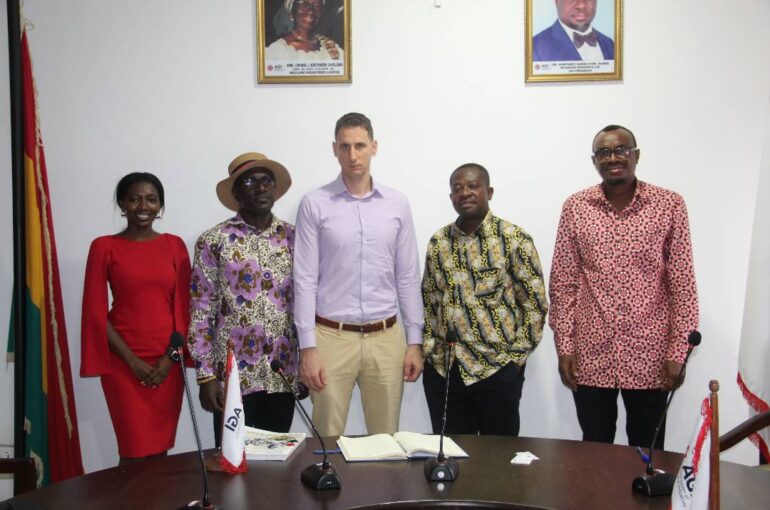 The Head of the Economic and Trade Mission of the Embassy of Israel, Yaniv Tessel paid a courtesy call to the CEO of AGI, Mr Seth Tum-Akwaboah today to discuss a partnership for the upcoming Ghana-Israel Business Forum.
He disclosed the forum will largely centre on operations within sectors including Agri-business and Cyber Security. As such, his outfit will seek AGI's partnership in mobilising sector-related member companies to connect with some attending Israeli companies towards developmental business relations.
CEO of AGI, Mr Seth Tum-Akwaboah expressed his joy for this partnership and commended the initiative that the forum will help in strengthening the business relations that exist between both countries through the exchange of knowledge and expertise.
He was also optimistic that the FT partnership can grow by exploring other areas beyond the sectors that will be on the agenda for the forum.