CBG Breakfast Thought Leadership Series at Alisa Hotel
CBG Breakfast Thought Leadership Series at Alisa Hotel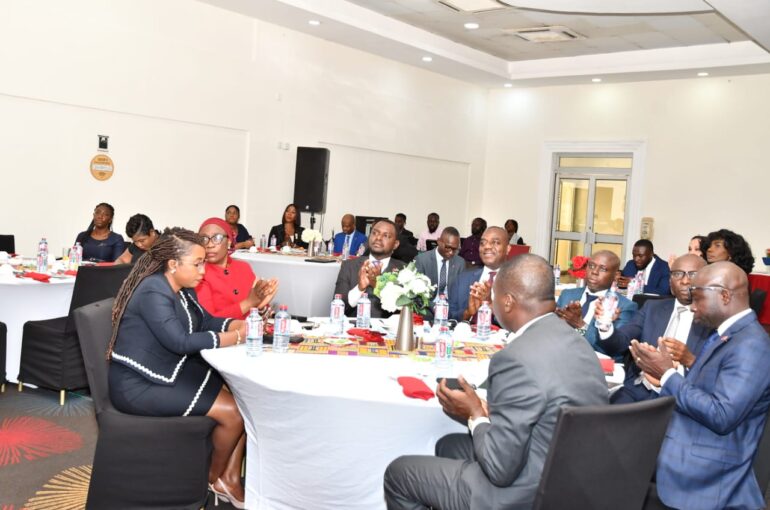 The Consolidated Bank of Ghana (CBG) invited AGI to be part of its Thought Leadership Series on the theme Import Vrs Export, the Role of the Bank, Policymakers, Business, and Stakeholders in Ensuring Economic Growth and Currency Stabilization.
Key Guest speakers for the occasion included Mr Daniel Addo, CEO/MD of Consolidated Bank of Ghana, Mr K. Duker, CEO of Development Bank of Ghana (DBG), and Mr Samuel Dentu, Deputy CEO of Ghana Export Promotion Agency (GEPA).
Other speakers included Mr. Kwesi Korboe, Chief Executive Officer of GIRSAL, and Mr. Seth Twum-Akwaboah, CEO of AGI.
There was a panel discussion on the topic and panel members included Mrs. Edwina Assan, AGI Chair for the Garment, Leather and Textiles Sector, and Professor Bokpin, An Economics Professor at the University of Ghana Business School (UGBS).