Greater Accra Investment Opportunities Conference
Greater Accra Investment Opportunities Conference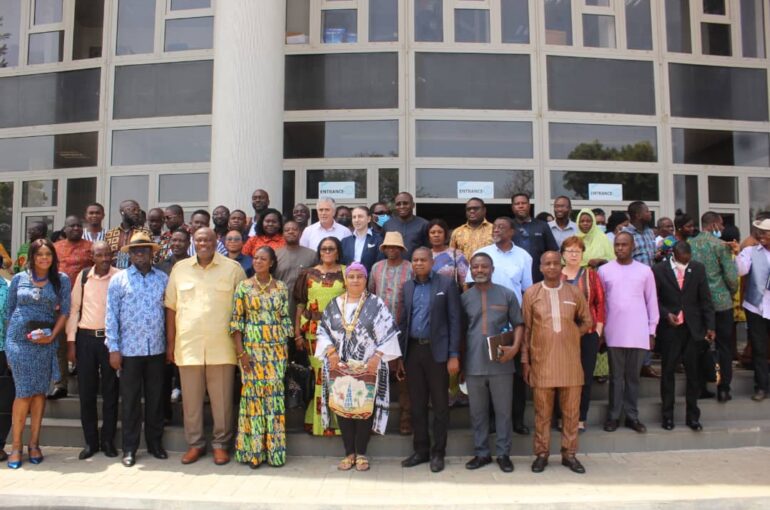 The Association of Ghana Industries (AGI), in conjunction with the Greater Accra Regional Coordinating Council, held the Greater Accra Investment Opportunities Conference on Friday, 22 April 2022 under the theme "The New Face of Greater Accra: Collaborative Cities and Private Sector to Achieve Accelerated Development".
Opening the event, Greater Accra Regional Minister, Hon. Henry Quartey, expressed appreciation to the AGI for the collaboration. He indicated that the private sector is a very key part of the Making Accra Great agenda he is currently pursuing.
In his remarks, AGI President, Dr. Humphrey Kwesi Ayim Darke, expressed commitment of the AGI to support the government to redevelop Accra.
"The AGI acknowledges the government's efforts to attract and retain investments in Ghana, so we seek to affirm our support for the noble initiative championed by Mr Quartey. The AGI has also followed with keen interest the dynamism of the regional minister and his agenda to transform the capital city and we are determined to extend our support to attain these set goals," the AGI President said.
There were presentations from the Regional Coordinating Council on "Modernizing Accra through various initiatives including the Automotive Enclave project.
The Sustainable Use of Natural Resources and Energy Finance (Sunref) project also presented on the opportunities for financing of renewable energy projects.
The Opportunities Investment Conference was held at the AMA Conference Room. Participants included representatives of businesses, investors, staff of local assemblies in Greater Accra and the general public.
They were taken on a tour of the Central Business District, especially Agbogbloshie, after the event.