Pakistani High Commissioner Visited AGI Secretariat
Pakistani High Commissioner Visited AGI Secretariat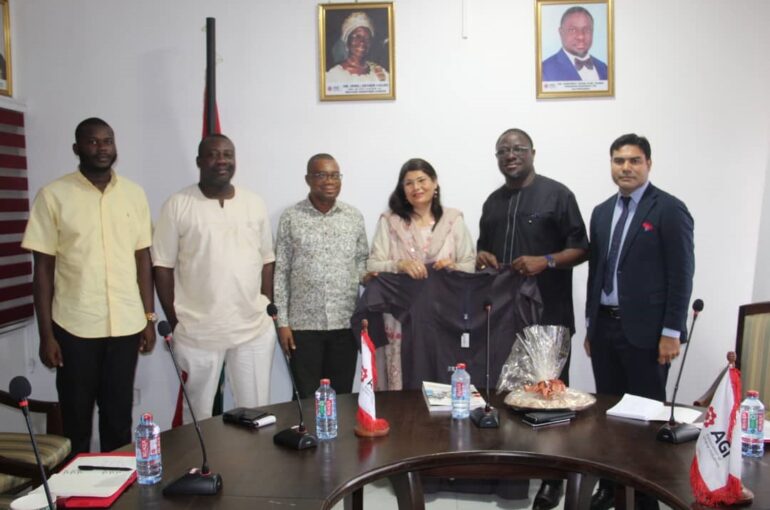 The High Commissioner, Her Excellency Farhat Ayesha paid a courtesy call on the President of AGI, Dr Kwesi Humphrey Ayim Darke at the AGI Secretariat.
The High Commissioner pledged the High Commissions' cooperation with the Association. She said the High Commission is hoping to establish deeper cooperation with AGI by linking the industries of the two countries.
She also mentioned the Pakistani business delegation in ICT, Pharmaceuticals, Medical supplies, Trading and Smart solutions coming on the 10th of May to meet members.
The High Commissioner also invited the President and members of AGI to the upcoming TEXPO in Pakistan in June.
On his part, the President of AGI, Dr. Kwesi Humphrey Ayim Darke indicated that AGI is ready to do business with Pakistan recognizing Pakistani's wealth of experience in the Textiles and Garment sector.
He admonished the AGI Garment, Leather and Textiles sector leaders present at the meeting to forge a strong partnership