The leadership of the Garment pays courtesy call to AGI President and CEO
The leadership of the Garment pays courtesy call to AGI President and CEO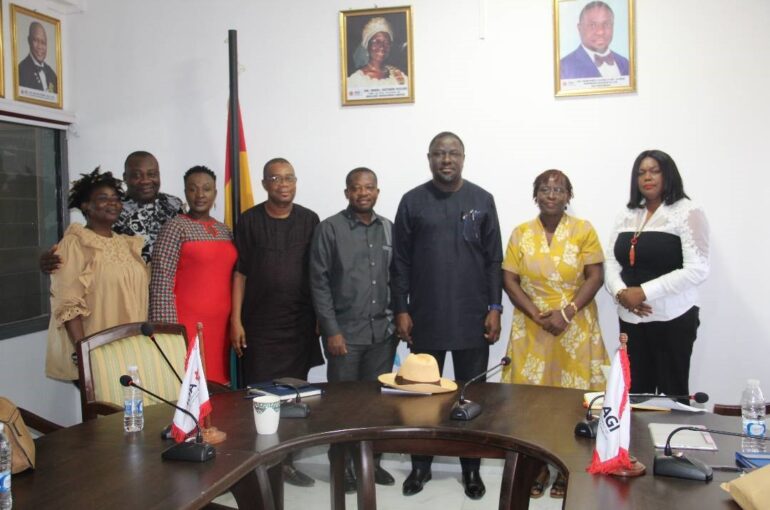 The leadership of the Garment, Leather and Textiles Sector Executives led by Mrs Edwina Assan paid a courtesy call to AGI President and CEO to present their vision for the year.
Mrs Assan who spoke on the vision for the sector highlighted key areas as follows:
Establish a mentorship programme and incubator systems for experienced industrialists to support and train young and new industrialists in the sector.

Develop a strong database of existing and prospective members for valuable information resources to improve communication.

Collaborate with an investor to create a warehouse facility to serve as a raw materials distribution and sales point to offer affordable pricing and consistent supply.

To forge collaborative partnerships with key agencies to bring new resources and tap into opportunities.

Advocate for local cotton production in Ghana to feed industries.
The President, Dr Kwesi Ayim Darke accepted their proposals and assured them of the Executives and Secretariat support.